How to Build one Complete 2Ton Drum Malting System?
Views:46 Author:Site Editor Publish Time: 2021-02-01 Origin:Site
"I want to build one malt house to produce craft malts for local brewers and distillers, could you give me some advice?"
Yingtai drum malting system is state-of-the-art and is specifically designed to meet these industries: Maltsters, Brewers, Distillers, Bakers, Farmers, and Millers. It will help you to produce highly consistent products, allow you to collaborate with brewers/distillers and store specific "recipes" to their requirements.
The kiln has the ability to reach temperatures (266℉ or 130℃) , allow you produce some special malts without needing to perform an extra process. Full clean out weekly enabling you to change your batch characteristics quickly and maximize the diversity of your products.
It is very important to pay attention that the system can be enlarged up to three germination-kilning drums and use the same steeping system, kilning ventilation system and automatic system. Investment cost of additional drums will be saved.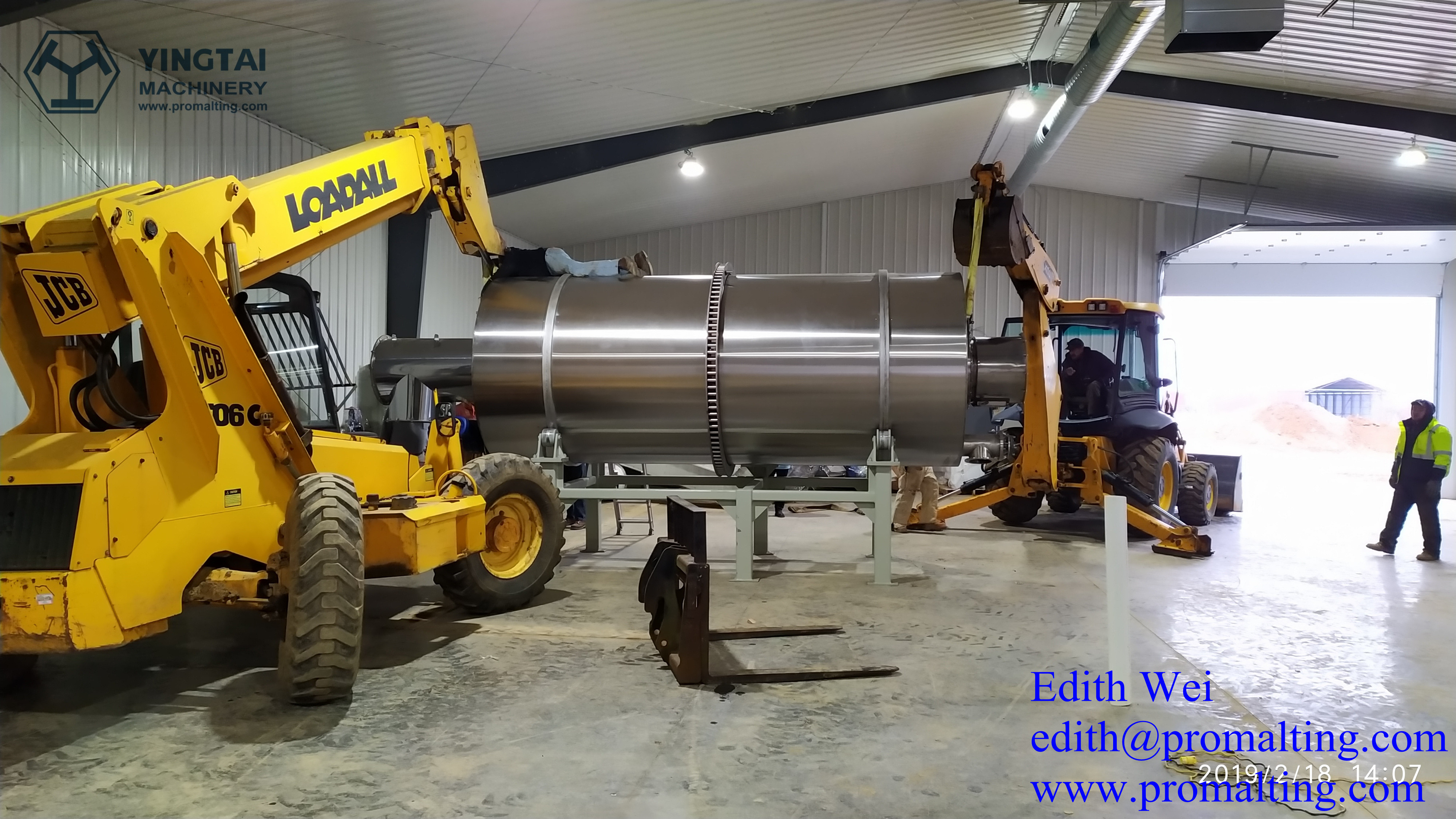 Main Equipment List of 2Tons Craft Malting Line:
| | | |
| --- | --- | --- |
| No. | System | Note |
| 1 | Barley Receiving and Screening System | Optional |
| 2 | Barley Steeping System | |
| 3 | Germination-Kilning COMBO Drum System | |
| 4 | Kilning Ventilating System | |
| 5 | Dry Malt Transfer-Storage-Deculmer System | Optional |
| 5.1 | Bagging System and Three-way Valve | Optional |
| 6 | Water Chilling Unit (Cold and warm type) | Optional |
| 7 | Air Compressure System | Optional |
| 8 | Automatic Control System | |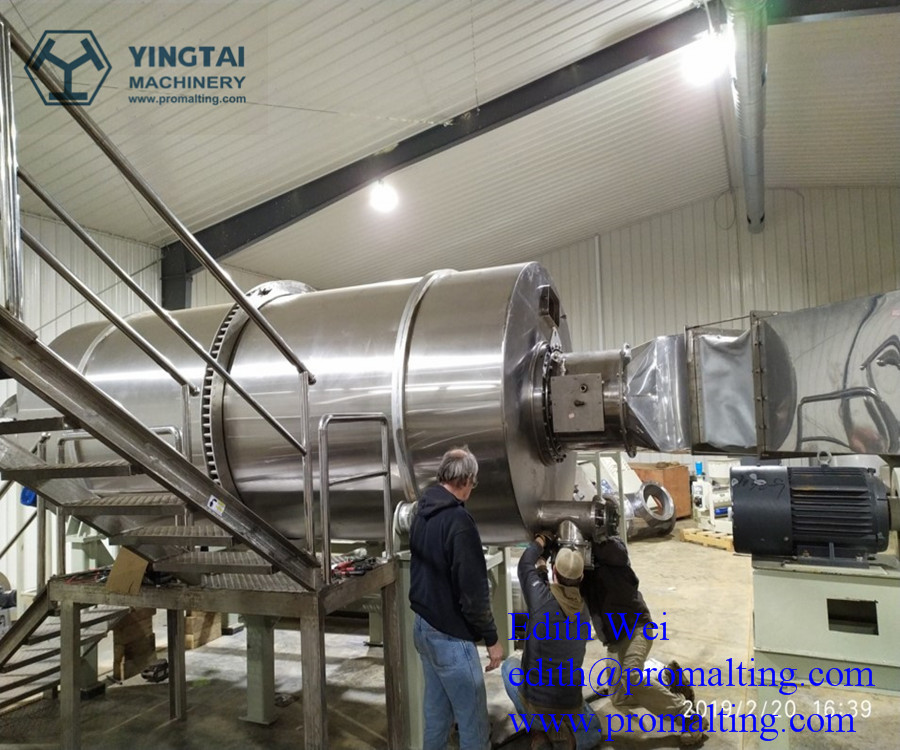 >>What kinds of support does Yingtai could provide for this project?
1) Cost of the complete system and future expansion options
2) Space and power requirements
3) Time required for production and shipping
4) Estimated shipping costs
5) System Build Support and Product Guarantee
6) Included Items in the complete system
>> Is there any special offer for the 2tons malting system?
Yes, there will be one be big promotion for the 2tons drum malting system in Feb.10-12, 2021 during the CMC virtual booth online. It will be good chance to build one new malthouse or expand. Don't miss it!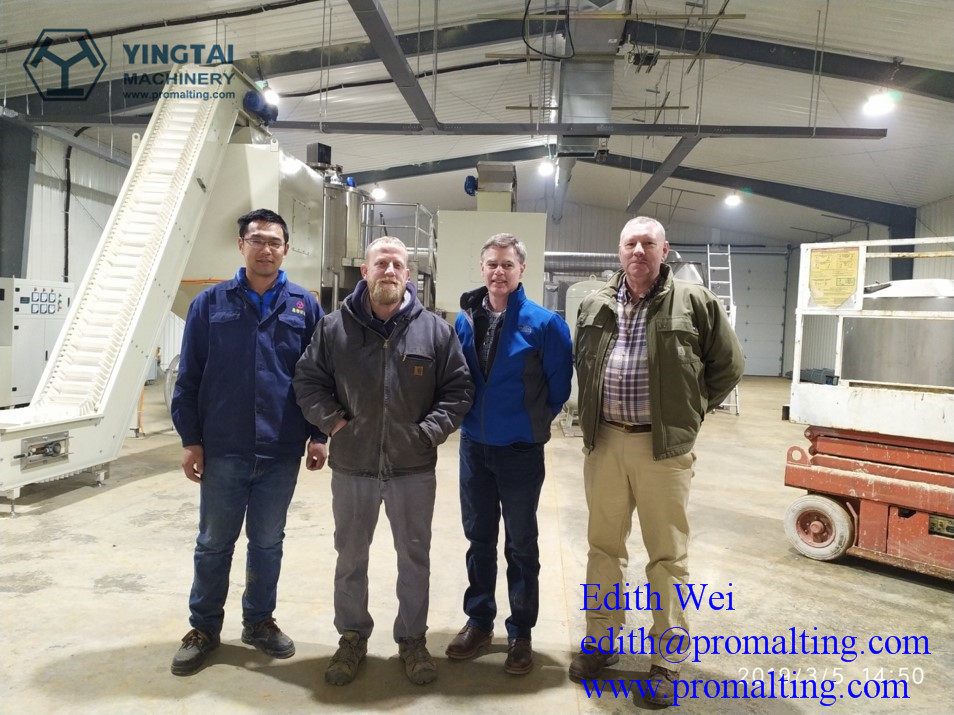 Cheers!
-- Edith Wei
-- maltingsystem0308@hotmail.com