Yingtai Machinery Malt Roaster in CMC 2021
Views:13 Author:Site Editor Publish Time: 2021-02-20 Origin:Site
Learn how Yingtai Malt Roasters can enhance your malt offerings and strengthen your brand. Yingtai Malt Roasters were built from the ground up as a malt roaster and have proven to produce high quality specialty grains. Many breweries will purchase their grains where they can purchase their entire recipe to cut down freight costs. Why not go to malt house where they can go. Roasted malts will get you there, and we can help.
Main Parameter:
1) The chroma range: 100-1300EBC;
2) With spray water function;
3) Italian Riello burner, Siemens PLC and HMI;
4) The key components are made of heat-resistant materials;
5) With Air-Return function, high-temperature gas can be used for the second time;
6) For the heating medium, you can use Diesel, natural gas, liquefied petroleum gas;
7) The entire production using computer control, may at any time modify the process parameters. Recipes can also be input, stored and printed.
8) Roaster system: 200kg/batch, 500kg/batch, 1000kg/batch.
Ted (the owner of Craft Malting Enterprises) cooperate with Yingtai as the North American Distributor of Malt Roaster, gave one excellent speech in the Q & A session.
Thursday, February 11th, 2021
11:30 - 11:50 AM Mountain Time / 1:30 - 1:50 PM Eastern Time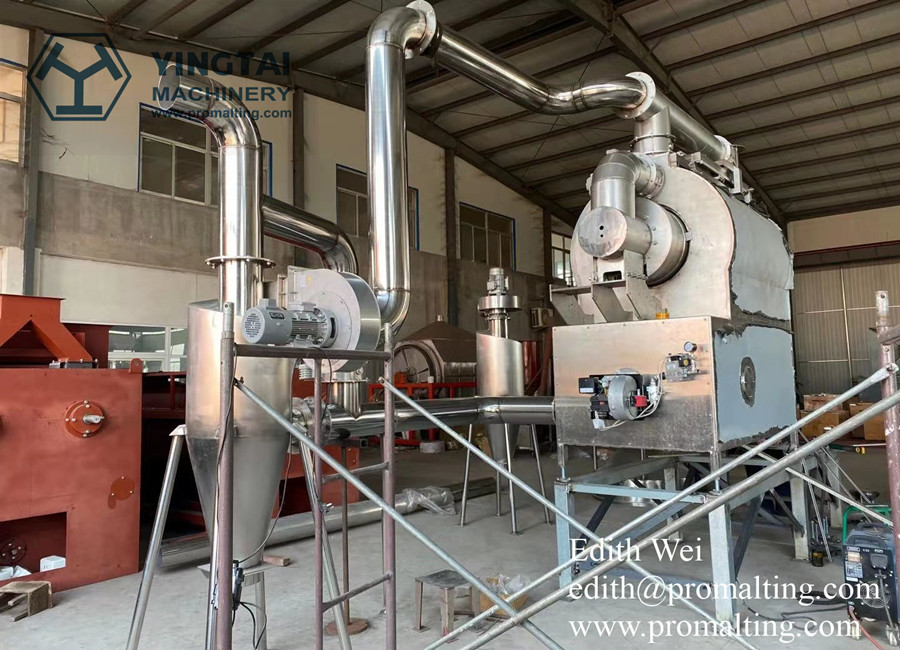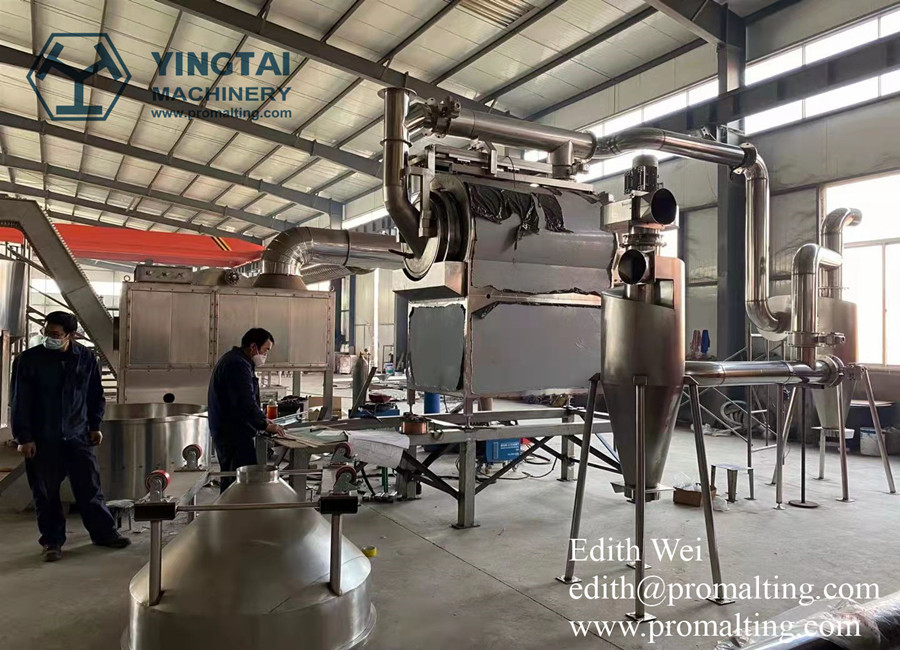 More information please contact with us!
Cheers!
-- Edith Wei
-- edith@promalting.com